DISCOVER HOW THERAPY CAN CONNECT YOUR CHILD TO THE WORLD
Contact Us Today To Get On The Fast Track To Better Behavior
Learn More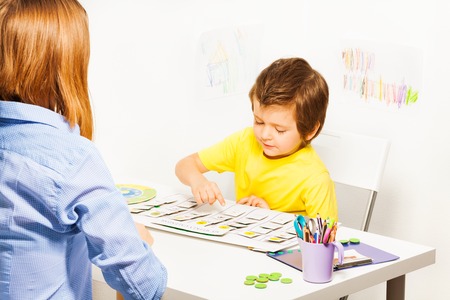 What we do
We provide play therapy and psychological evaluations for children and adolescents. We also provide behavior analytic services for individuals with special needs. This is important to you because we help to determine what is happening with your child and we give you the support and guidance to better the life of your child.

Dr. Knapp was able to complete my daughter's psychological evaluation in such a short time! His report was very throughout and enabled us to use our insurance benefits to cover ABA services.
-P.F., Redondo Beach, CA


My son loves coming to see Dr. Knapp! He always tells me how much fun he has with him, and I have noticed that my son behaves so much better!
-D.L., Hermosa Beach, CA


Dr. Knapp really understands the IEP process and laws, and took his time to make sure that my husband and I understood it too. With his help and guidance, we were able to clearly articulate our concerns to our daughter's IEP team and get her more support at school.
-C.W., Palos Verdes, CA


Dr Knapp really connected with my son and really helped me to handle his challenging behavior. Now we get along really well and there is a lot less stress in our relationship.
-M.M., Manhattan Beach, CA

| | |
| --- | --- |
| HOLIDAY | DATE |
| New Years Day | Saturday, January 1st |
| Easter Sunday | Sunday, April 17th |
| Mother's Day | Sunday, May 8th |
| Memorial Day | Monday, May 30th |
| Father's Day | Sunday, June 19th |
| Independence Day | Monday, July 4th |
| Labor Day | Monday, September 5th |
| Thanksgiving Day | Thursday, November 24th |
| Day After Thanksgiving | Friday, November 25th |
| Christmas Eve | Saturday, December 24th |
| Christmas Day | Sunday, December 25th |
| New Years Eve | Saturday, December 31st |
Subscribe to the Newsletter
Stay connected with AKA by joining our quarterly newsletter.
Each newsletter will share valuable information relating to childhood & adolescent mental health
a video of a therapeutic intervention, and much more!
Music Therapy Addressing
Back To School Needs
September and October can be very challenging months for both parents and children transitioning back to school from a relaxing and non-structured summer. Going back onto a routine can be tough for both parents and their children.
How to Facilitate Complex
Learning with Your Child
As any parent knows, children have to learn what to expect from the people, places, and things in their world. The task of figuring out who or what talks or has feelings, what objects just take up space but can't move on their own and which things might move freely but don't have
Autism and Genes
Autism or Autism Spectrum Disorder is a group of disabilities that cause impairment in social, cognitive and behavioral areas in a person. Although, up until now, only 65 genes were known as part of the autism-risk spectrum, thoughts or feelings is quite difficult.
High and Low Functioning Autism Have Differences There is such thing as high and low functioning autism, and when you know the difference, you're better able to relate or handle someone that has either. While many are referred to as having one or the other, there is...
read more
Home, school or community visits also available when clinically appropriate.
Phone: 310 376 2468 Ext 1 – FAX 310 376 6068 – Email: [email protected]
South Bay office: 1200 Aviation Blvd Suite 100 Redondo Beach CA 90278
Front Desk Reception

New Client General Information / New Client Intake Forms & Scheduling
(310) 376 2468 Press 1 (main office)

[email protected]
Billing and Scheduling, Manager
Lynn Bender
(310) 376-2468 Press 1 (main office)
(310) 467-3123 (work cell)
[email protected]
Practice Manager
Julie Brown
310-376-2468 Press 1 (main office)
[email protected]
Assistant Clinical Director
Karen Huoh, MA, BCBA
[email protected]
President & CEO
Dr. Albert Knapp, Psy.D, BCBA-D, RPT
(310) 376-2468 Press 1 (main office)
[email protected]
Scheduling FOR

Existing Clients ONLY
Service: In office Therapy or Psychological Testing
(310) 376-2468 Press 2 (main office) OR email WEEKEND CLIENTS PLEASE CALL MAIN OFFICE Press 1
[email protected]
Service: Home/Community Based ABA or Social Skills Group
(310) 376-2468 Press 2 (main office) OR email[email protected]